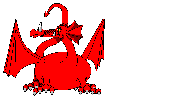 Fantasy World Theme Park in the Philippines
Welcome to Rab's Home Jeddah Connections!
Welcome! E-mail us for any information you want to post here. Note: for advisory, greetings and notices, you can view them by clicking to appropriate page.
This is where you find links to various resources while you are in the City of Jeddah in the Kingdom of Saudi Arabia.
AVAILABLE IN JEDDAH
Software Collection in CD! A collection of tools, software, business guides (trading, finders' fees, etc) and other computer related license-free products in CD. This collection is a result of hundreds of hours of searching in the internet... All files were scanned and virus-free as of writing. The CD also includes a an installable desktop guide for Windows Registry manipulations, Tips & Tricks & other useful tools not available in the market. For a limited time, a FREE personal screensaver tailor-made for you worth $29.95 will be supplied along with the CD. Send Email for details cdinfo@rabshome.com or call Jimmy at (02) 682-0030 ext 6154 or mobile: (05) 278-4630
| | |
| --- | --- |
| | R & D Productions - a partnership in digital mastering of your personalized video favorites and coverage of special occasions... Send Email for details jedconnect@rabshome.com or call Mhel at (02) 275-0579 (Jeddah). |
| | Tropicana Southeast Asian Restaurant - where the OFWCC and Filipinos meet - where exchange of information on livelihood & reintegration issues is a common activity along with one of the best Asian foods in Jeddah... Contact Omar 'Mark' Asuncion, Operations Manager - 660-4719 |
| | |
| | |



Thank you for the visit. My folks will be glad to have your impressions on my site.
P l e a s e . . .
Sign my Guestbook
View my Guestbook
"Thanks" from Rabie